Congratulations on your admittance to UC Riverside!
We recognize your impressive accomplishments and vigorous drive, and we know our campus can keep that same energy pumping as you work toward your university degree.
Out of over 66,000 applicants, we chose you! Why? Because you have a unique story, and we want to be part of it. Because of your commitment to excellence and our ability to take you there. But most importantly, because your realness intrigues us, and we're excited to see what you'll add to our campus community.
As you begin the process of selecting a campus, we encourage you to choose a university that sees your individuality and hears your voice. Choose UCR! We've been waiting for a Highlander just like you.
Share the Excitement & Customize Your "Admitted to UCR" Moments
This is your moment — shout it to the world. Use #IAMUCR when sharing your admittance news on Instagram for a chance to be featured on UCR Undergraduate Admissions' @LifeatUCR Instagram page. Download Highlander GIPHY stickers, Instagram Effects, and Zoom backgrounds to make every virtual moment a special Highlander moment. Join a Facebook group just for admitted students to connect with your fellow Highlanders.
Giphy Stickers
Find UCR-specific GIFs and stickers by searching these keywords: UCR, UC Riverside, and Riverside on any social media app. Press and hold to save the GIF/sticker to your phone, and copy and paste from your camera roll. You can also view all of our GIPHY Stickers on UCR's official GIPHY account.
Instagram Effects
To find UCR-specific Instagram Effects, open the Instagram app on your device and select the option to create a new story. Once the carousel of effects appears on your screen, swipe all the way to the right and select "Browse Effects," and search keywords: UCR, UC Riverside, and Riverside.
Zoom Backgrounds
Show that you're a Highlander at heart! Add yourself to a variety of UCR backgrounds — perfect for an online meeting, class, or call! To add a custom background to Zoom, select the "Setup" icon on the corner or "Preferences" from the main menu. In the side menu, select "Virtual Background." Select the arrow next to the video options and upload the desired image from your desktop. 
Follow @LifeatUCR to get to know other Highlanders and find out what life is really like for UCR students, from current UCR students. You could even be featured on @LifeatUCR! Use #iamucr on posts celebrating your admission to UCR for the chance to be highlighted by @LifeatUCR and featured in this gallery.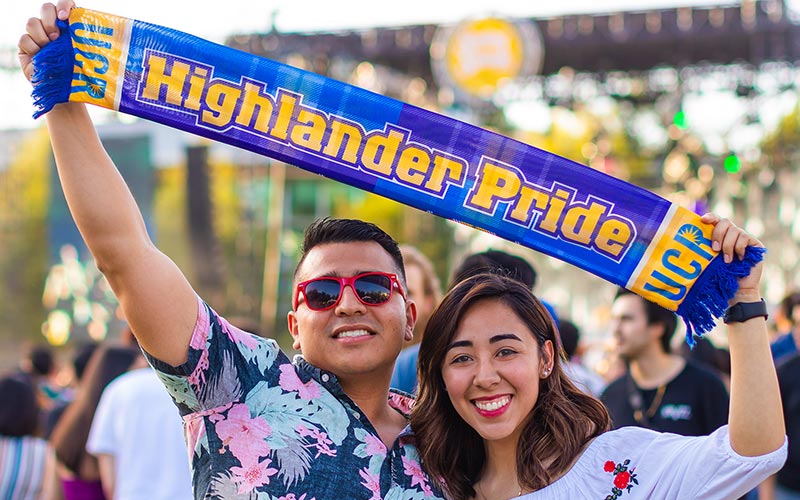 Attend, Post, and Win!
Highlander Days is our virtual open house where you will learn everything you need to know to get ready to attend UCR this fall! Attend virtual workshops with Undergraduate Admissions, Financial Aid, Housing, our colleges and schools, and more to get answers to all your questions and get entered into a drawing to win amazing prizes. You can earn additional drawing entries by posting to Instagram. Visit the Highlander Days website to register and to learn more.
Register for Highlander Days ›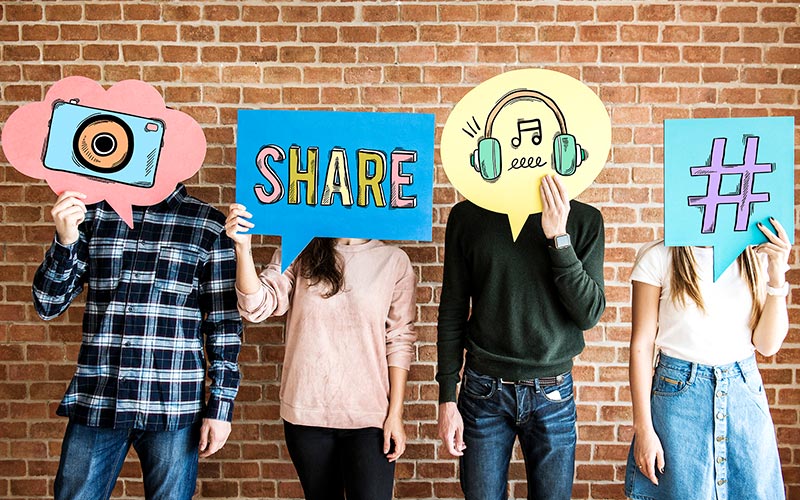 Thanks to You, #iamUCR!
This is your big moment and we know you have something to say about it! Check out the #iamUCR Kudoboard to share your excitement about getting into UCR and to thank all the amazing people in your life who helped make this all possible. And, post congratulations messages to your friends who also got into UCR. Don't forget to share the link with your biggest fans and supporters so they can post special notes for you too. 
Visit the Kudoboard ›
Pop Quiz (The Fun Kind!)
Answer some fun questions and we'll give you some very insightful answers about your future at UCR.
Now's Your Time
Visit your audience page to learn more about your next steps or to get more info about your specific experience!